Premium cider crafted in the Isle of Purbeck, Dorset
Our family of delicious ciders are all blended using 100% single pressed British apples and champagne yeast. We don't use concentrates or artificial additives to make our gluten free and vegan friendly ciders.
Iconic Dorset ciders
The expertly refined Dorset range is home to our iconic premium ciders. Traditionally crafted and softly sparkling, they're full of flavour as every apple intended.
Available in 500ml bottles or 50 litre keg.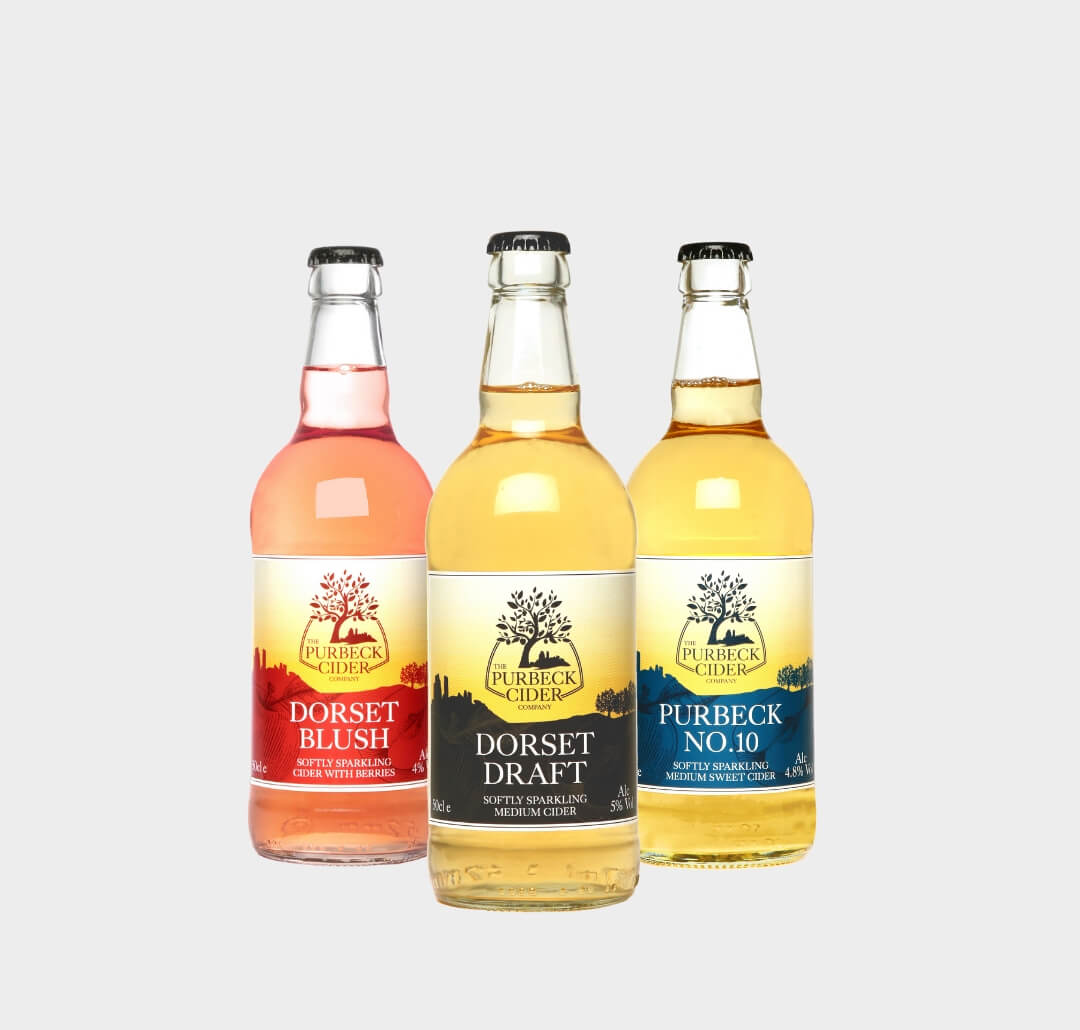 Dorset's forgotten orchards
The Forgotten Orchard name stands for everything we believe in and delivers a range of scrumptious premium ciders to celebrate Dorset's forgotten orchards.
Available in 500ml bottles. (Perry: 750ml bottles)