A new rural watering hole in the Purbecks
After a long 3 years of deliberation our tap room has finally opened it's doors. Originally designed to house pressing for cider production we decided perhaps a bar would be a better use, we hope you will agree!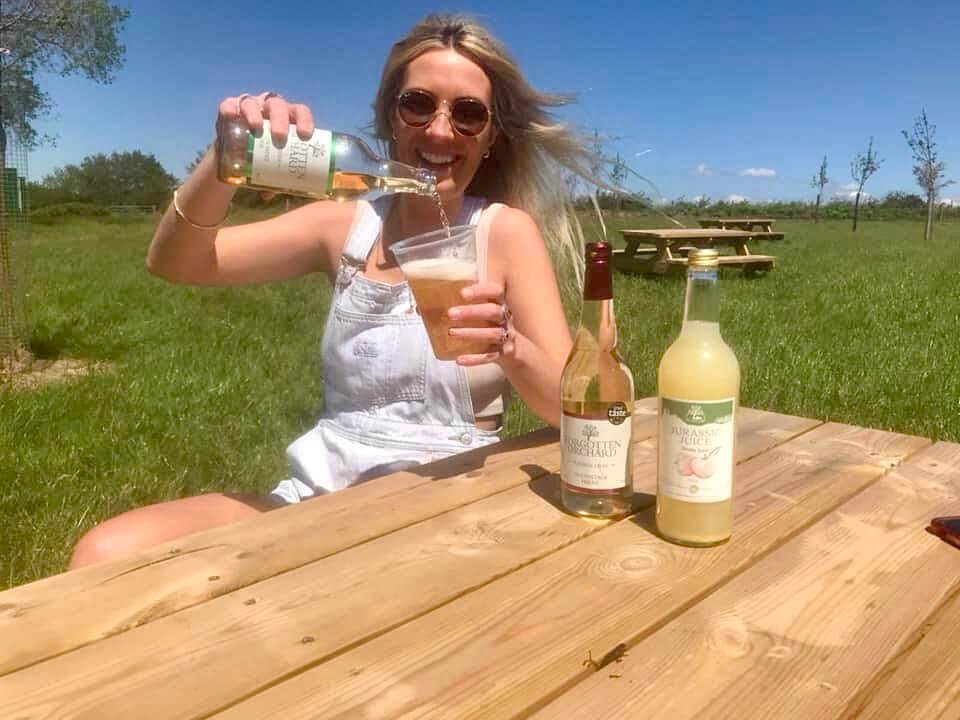 Enjoy a cider in the orchard
Come and try a cider or two and learn how each blend is carefully constructed from different varieties of apple, many of which are grown right here on the farm. To get the full cider experience, why not enjoy your beverage whilst wandering amongst the trees in one of our orchards or sat basking in the sunshine. The Press House Tap is an ideal pit stop if you're out walking or cycling, it's also perfect if you simply want a nice stroll with a fresh delicious cider. We look forward to welcoming you down at the Dorset Cider Farm.