A closer look at our festive favourites.
Let's help you find that perfect present! Here's a brief guide to our favourite Christmas gift ideas, packed full of Dorset goodies, useful tips if you're unsure what to buy for someone and of course ooodles of delicious Dorset cider.
Want to treat the cider lover in your life to a unique advent calendar or perhaps you're an avid apple appreciator yourself? Either way we've got you covered with our fabulous hand made Advent Calendar. Packed full with 24 Purbeck Cider treats including craft cider from our brand new can range, bespoke glassware and some of our best selling bottled ciders.
The perfect pre-Christmas treat.
Price: £70
Divine 'Snack & Tipple' Gift Hampers
We thought outside the box when filling these hampers full of Dorset delights. We've paired a selection of our naturally delicious ciders with the finest Dorset snacks from our friends at Olives Et Al and the Real Cure Charcuterie to create the perfect snack & tipple treats! All hampers include an elegant half pint glass, with all contents nestled in wood wool and neatly packaged in a sturdy gift box, they're the perfect present for cider lovers and cider explorers alike.
Dorset
Gift Hampers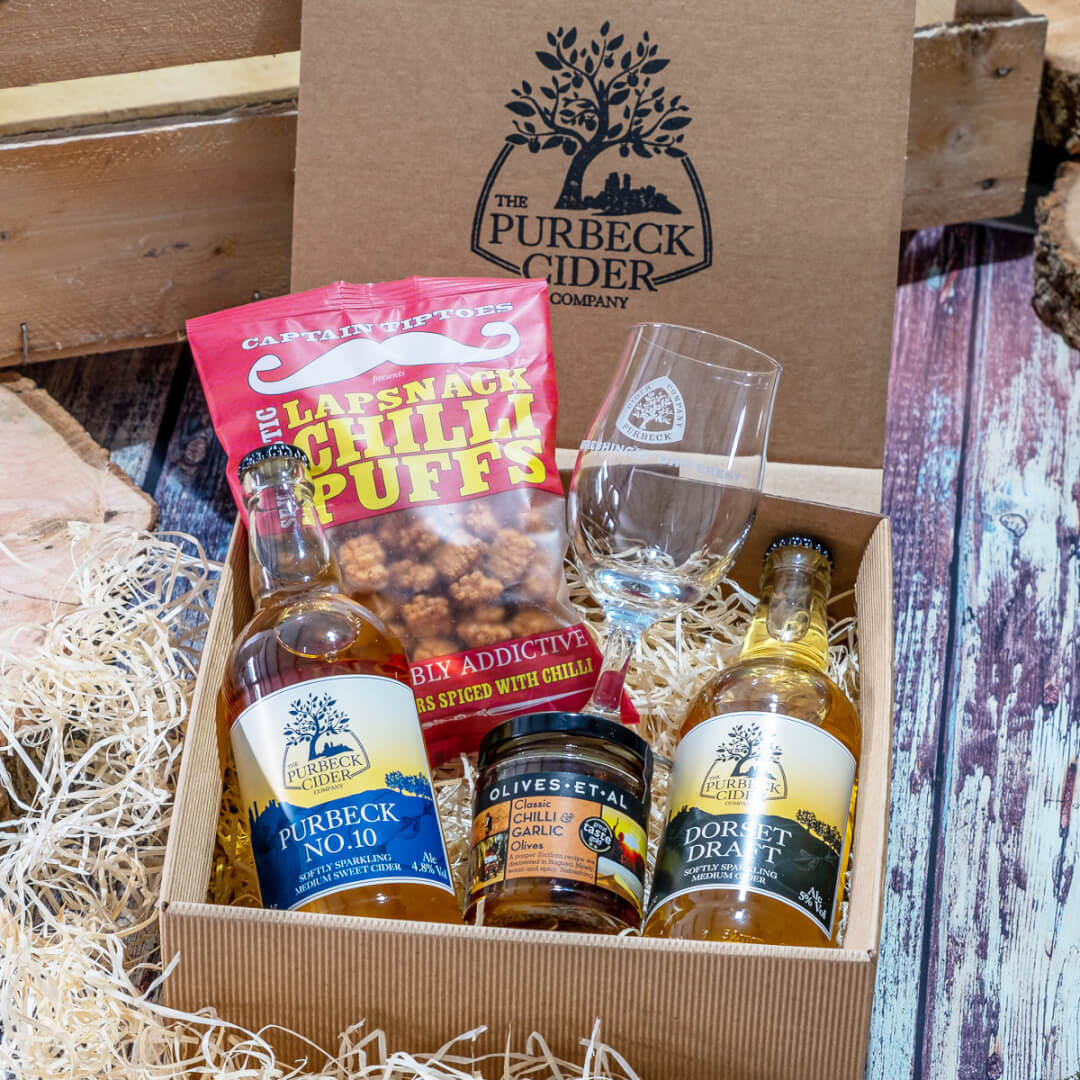 Two iconic ciders from our Dorset range teamed with delicious snacks and an elegant half pint glass.
Prices: £18.50-19.50
Forgotten Orchard
Gift Hampers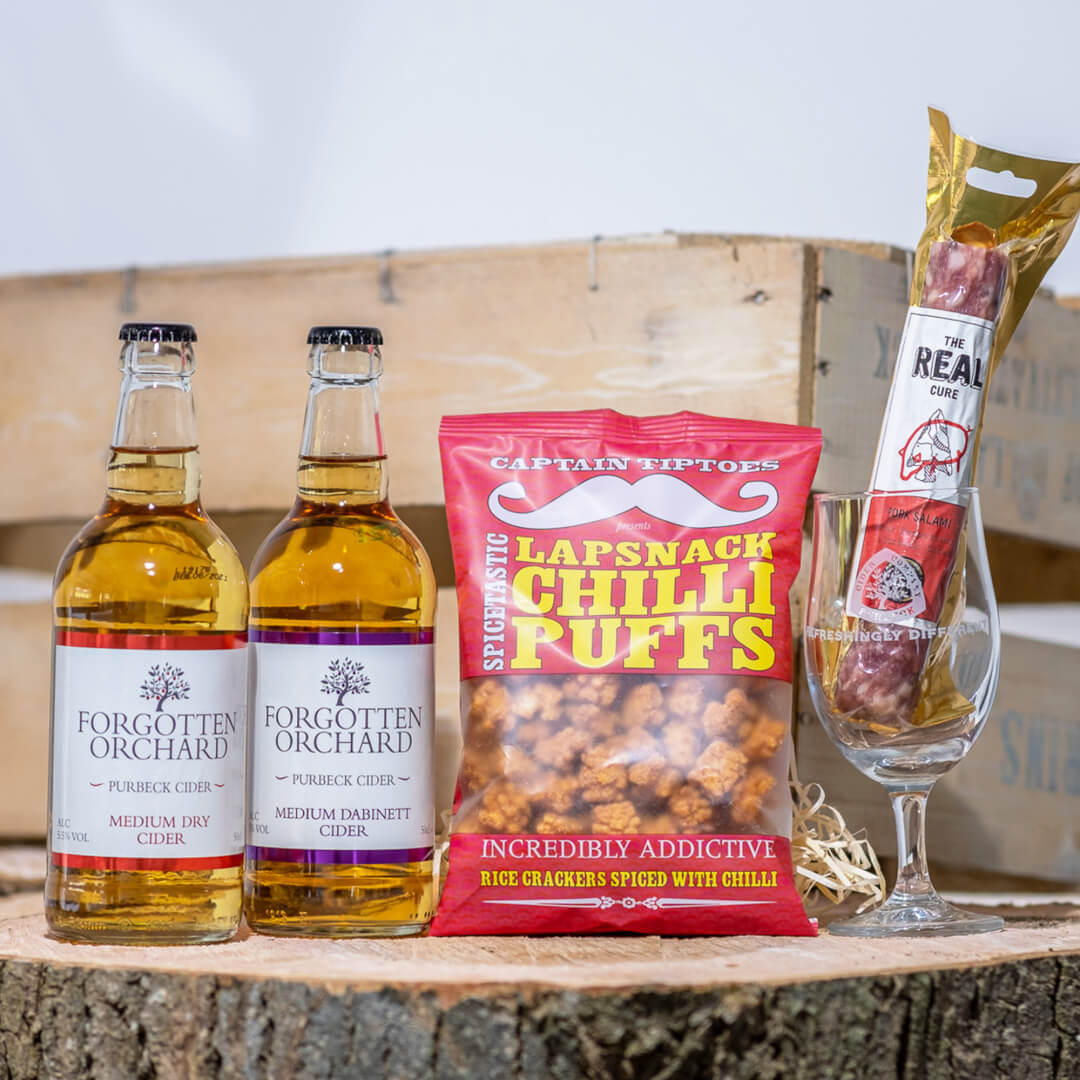 Classic Medium Dry teamed with a sublime single variety Dabinett cider offer refined flavours for the cider connoisseur. All you have to do is decide whether its olives or salami to accompany the chilli puffs for snacks on the side.
Prices: £18.50-19.50
Budget friendly gift that's ideal for a secret Santa or work colleagues as well as friends and family who will enjoy trying a trio of fantastic ciders.
Price: £12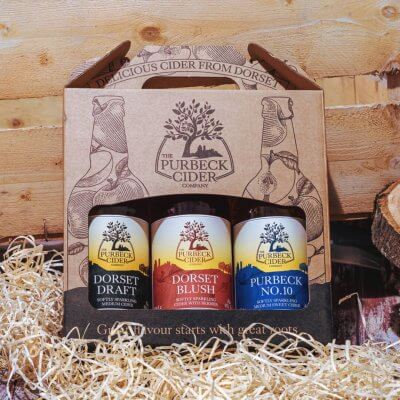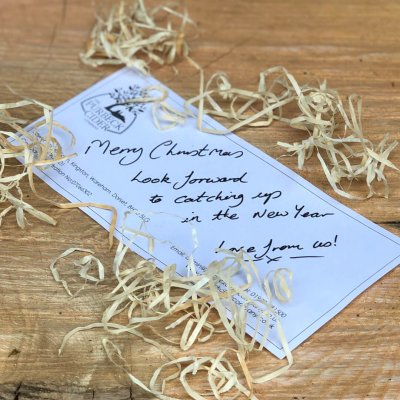 We're poised ready with our sharpie to write your personal messages. Just select 'deliver to a different address' at checkout and we'll send your gift order direct to the lucky recipient with a hand written personalised message inside (add your message to the 'order notes' box at checkout).
Price: Free with any order!
Delivery in time for the big day.
Make sure your cider goodies arrive in time. Last orders for delivery before Christmas must be placed by:
Sunday 19th December 2021